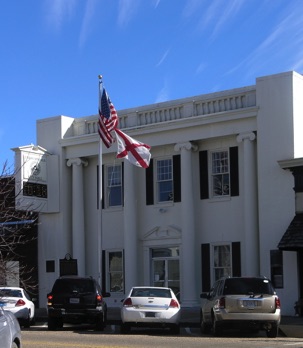 Currently Under Construction.....
Many Ordainances are now on state site and searchable at : https://www.municode.com/library/al/union_springs/codes/code_of_ordinances?nodeId=COORUNSPAL
. Please be patient as it is time intensive to provide these services. NOTE: you may have to search all the pages to find your particular interest... We have done the best we could at this time to get this pulbic information available to you.
We will also have a listing of all boards and their members.
Most of the Zoning Ordinance is below as of October 2015.
There is a new Comprehensive Plan and Downtown Revialization Plan in place and we hope to have it on this site too.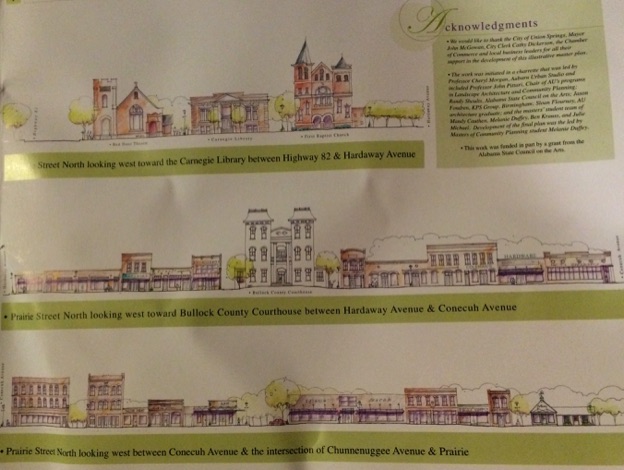 The Clips below are from our "Downtown Revitalization Plan" completed by Auburn University and the Citizens of Union Springs.... This is part of the large map available to ALL citizens at the Union Springs City Hall
Please note the greenery, trees, and buildings we wanted for our town... See our Maps Plans page for more details